Tesla Model Y Charging Tips You Need To Get
What brand is your EV? Do you know the power consumption of your EV? Do you know how to choose the EV charger that best suits your driving habits? This article will analyze the selection criteria of EV chargers based on the charging data of Tesla Model Y Performance.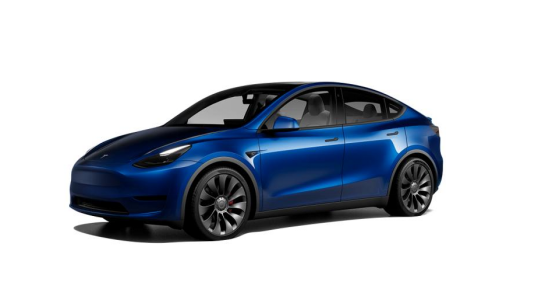 1. Charging Details
The following table shows the charging time and charging rate of Tesla Model Y Performance(usable battery: 75.0kWh) under different charging methods.
Empty to Full (0 -> 100%)
| | | | |
| --- | --- | --- | --- |
| Charging Method | Location | Time | Rate |
| Wall Plug (2.3 kW) | Home | 38-40h | 7 m/h |
| 1-phase 16A (3.7 kW) | Home/Work | 24h | 11 m/h |
| 1-phase 32A (7.4 kW) | Home/Work/Public Location | 12h | 22 m/h |
| 3-phase 16A (11 kW) | Work/Public Location | 8h-10h | 32 m/h |
| 3-phase 32A (22 kW) | Work/Public Location | 8h-10h | 32 m/h |
*Using a level-2 EV charger, the on-board charger has a maximum power of 11 kW. Charging Rate will not become faster even if the power continues to increase.
Rapid Charging(10 -> 80%)
EV charging can achieve rapid charging at 10-80%, and charging tends to slow down outside this range to protect the battery. The charging power of rapid charging depends on the charger and EV used.
| | | | | |
| --- | --- | --- | --- | --- |
| Charging Method | Avg.Power | Location | Time | Rate |
| 50 kW DC | 45 kW † | Public Location | 70-80 min | 140 m/h |
| 150 kW DC | 100 kW † | Public Location | 30-40 min | 330 m/h |
| 250 kW DC | 124 kW † | Public Location | 25-35 min | 400 m/h |
*Charging time is affected by factors such as ambient temperature, battery condition, and driving style, the actual charging rates may change.
2. Charging Places for EV
According to the table, EV charger with different power need to be installed in different location, and the charging time and rate will also change. Therefore, before buying a EV charger, you must know if it is for commercial or residential, and where you often charge your EV.
①Home: It is most convenient to charge EV at home. You can start charging when you get home from get off work. However, the household load is limited, so EV is generally charged via wall-plug charging and 1-phase level-2 EV charger. In addition, household charging also needs to consider the electricity bills. The electricity bill at night is lower than that during the day. Choosing the right time to charge can save a lot of money.
②Working: Charge at a charging station in or near the company while at work. This kind of medium-sized charging station has few parking spaces, and generally uses 3-phase level-2 EV charger.
③Public charging stations and parking lots: The charging supply and demand of commercial charging stations are very large. DC charging ranges from 50-250kw. It is equipped with intelligent cloud platforms (such as OCPP) to establish a self-service charging system.
3. Connector Type Chart
The charging plug connectors used in different countries and regions are different. The following chart is classified according to the AC and DC. Find out which connector your EV complies with.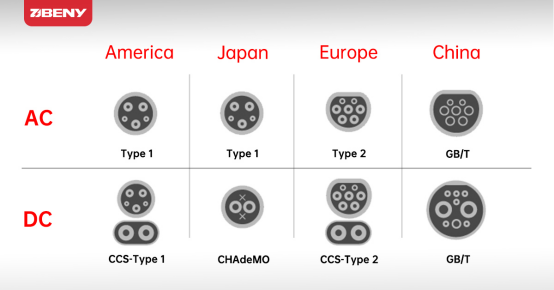 *AC: In the case of AC charging, the input current is first converted to DC by the on-board charger and then stored in the battery. Because of the process of AC to DC, the charging time is slow, but at the same time, it is beneficial to maintain the life of the battery itself.
*DC: In the case of DC charging, the input current is directly stored in the battery, and the charging time is fast. However, frequent rapid charging will cause certain damage to the battery compared to slow charging. After all, rapid charging uses a current that is several times or even 10 times higher than the standard charging current. In the rapid charging, when the power is charged to about 80%, the subsequent power will be fully charged in the slow charging.
*CCS: Combined Charging System, type1/type2 both have.
4. BENY EV Charger
After understanding the needs, let's start choosing an EV charger! Check out the excellent function introduction of BENY's full range of EV chargers below.
<Product Information>
①AC EV Charger with Cable/Socket
· 1-Phase from 1.3kW to 7.4kW
· 3-Phase from 4.1kW to 22kW
· Full Protection
· Dynamic Load Balancing (optional)
DLB (Dynamic Load Balancing) is available in the BENY AC EV Charger for home use, when the EV charger is working with other household appliances at the same time, the DLB box can maintain the dynamic balance of the total household current and ensure the safety of electricity to avoid home over load.
· Open Charge Point Protocol (optional)
The Open Charge Point Protocol (OCPP) is a communication system used by open EV chargers and charging station management systems (CSMS). OCPP is an application protocol that allows communication between charging stations for EV (EVs) and their central management system. Simply put, an application protocol is a structure that allows vastly different programs to interact with one another, such as cell phones and smart refrigerators, or Bluetooth speakers and laptops. Consider it similar to a translation program in that it converts messages from one device or program into a format that another device or program can understand and use. OCPP is a freely available platform to build an EV charging station front-end. The front-end is the 'public face' of an EV charging station and will represent the system to end-users. It communicates with backend systems, registers drivers, and displays information such as pricing, drivers, and availability of charging spots.
· Customize all types of connectors
· Smart Version with APP (optional)
BENY EV chargers can be controlled by a smart APP via WIFI or Bluetooth connection:
One to one binding EV charger by resetting the password, prevent the EV charger being stolen;
View charging data and status;
Set up various charging configurations, charging current, DLB mode, etc.
Scheduled charging;
Firmware update;
· 3 Years Warranty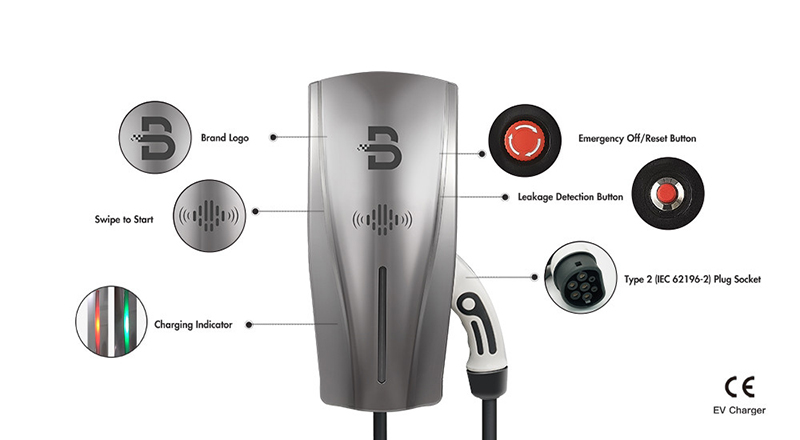 ②Portable EV Charger
The BENY Portable EV Charging Cable is a convenient, portable, and plug-and-play way to Power your Electric Car. This product is independently researched and in accordance with all the latest IEC standards. It can be used on any electric vehicle. This cable delivers high performance when charging with the reassurance of advanced electric protections and a direct human-computer interaction interface. The control box enjoys an ergonomic surface design which makes the shell become both solider and stronger.
· IP66 Enclosure for Indoor and Outdoor Use
· Adjustable Current 8A-16A
· Scheduled Charging
· Full Protection
· EV Standard: IEC 62752, IEC 61851-21-2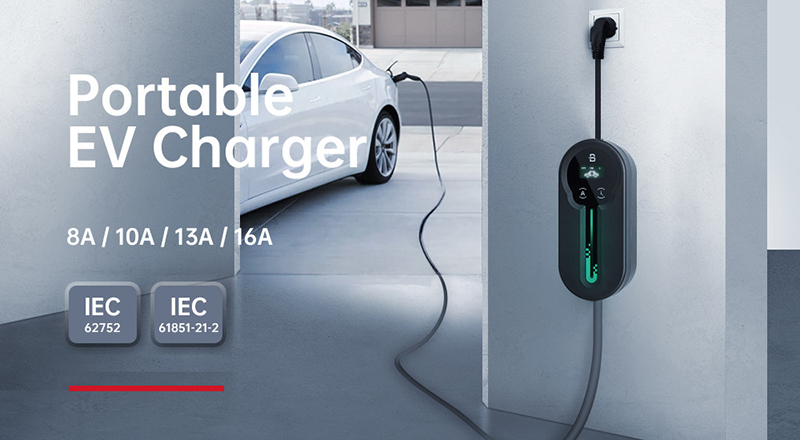 ③Dual Socket Smart EV Charger
Smart EV charger has an IP55 patented design case for outdoor and indoor use.
The type 2 plug socket makes highly flexible and compatible with all EV.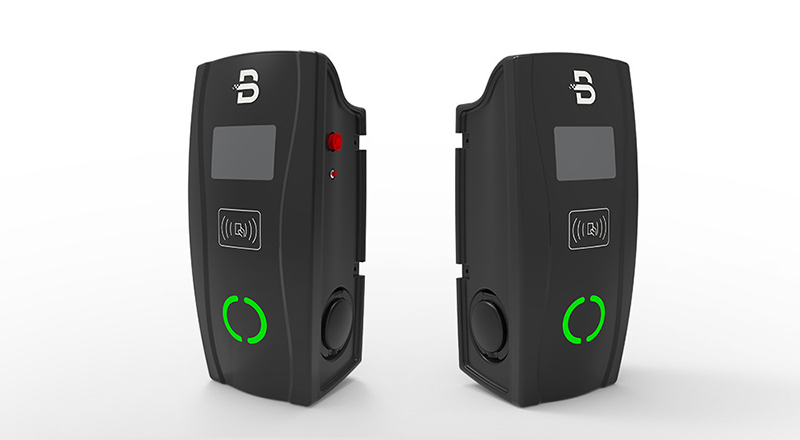 ④DC EV Charging Station
BENY DC EV charging station uses CCS-Type2 connector. It has more powerful data calculation and processing capacity, smarter dispatching strategy, better heat dissipation performance and lower noise, and fully meets the requirements of high-power DC charging of vehicles with global standard DC interface.
The product has multiple protection design and active protective function, which can monitor all communication data in the charging process and give early warning to all kinds of abnormal charging to ensure the safety of users and vehicles.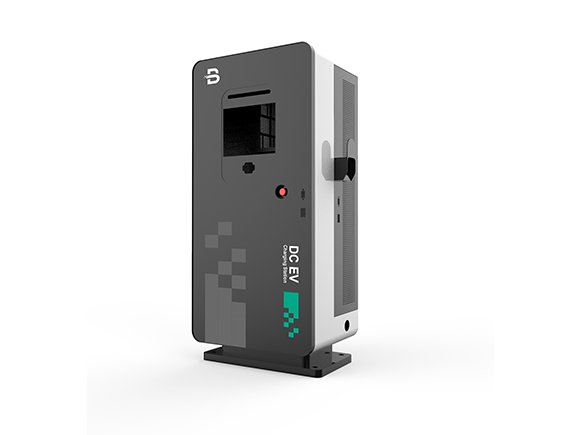 5. The Bottom Line
We need to do some work before purchasing an EV charger. First, get to know the purpose, commercial or residential? Where is the location? Second is the power consumption of the EV itself? Which country's standard does the connector use? BENY developed the full series of EV chargers independently to meet the needs of market. Excellent functions (DLB, PEN Fault Detection, OCPP, etc.) further improve the user experience. CE/CB/UKCA/RCM certification makes the product trustworthy. Contact us now for quotation and latest industry news.